Flexibility in all processes
BEUCKEGROUP machinery prints using four printing processes: gravure printing, flexographic printing, offset printing and digital printing. By combining various printing processes, we offer far more than the standard. We are able to fulfil your wishes efficiently, with the greatest flexibility, and to your fullest satisfaction (e.g. for advertising materials and packaging materials). We are the key to your success!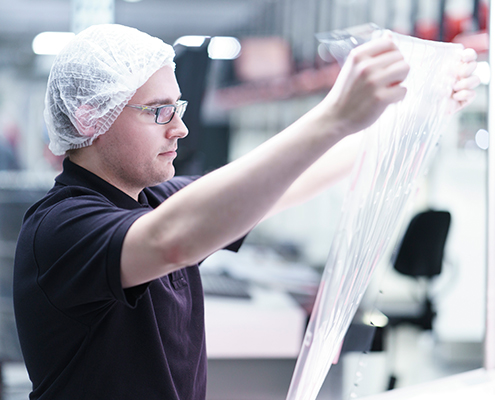 Gravure Printing
Gravure printing was developed during the 19th century from copperplate engraving. The unique thing about this process: it offers the option to print different thicknesses of ink layers within one printing type, and is therefore able to create different light or dark colour values. Because this method takes a lot of effort, mostly only products with very large print runs are considered.
In the packaging sector, gravure printing primarily plays an important role primarily for folded boxes and plastic or metallized film packaging. Whether PET, OPP, paper or compounds – we will print up to eleven colours on your materials.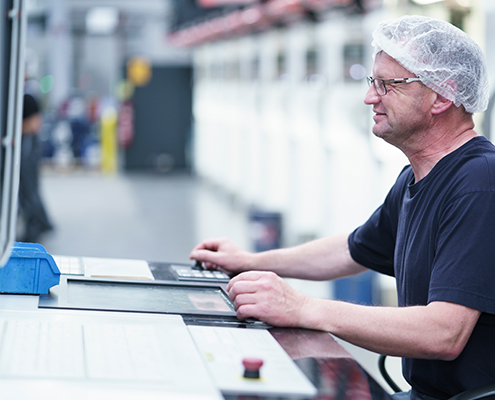 Flexographic Printing
Flexographic printing was developed from earlier book printing. It is known as a direct relief printing method. Unlike gravure printing, the printed areas lie higher than the unprinted areas. The method is considered a technically highly developed printing procedure whose primary advantage is its flexibility (this is also what it is named for). Flexographic printing has a particularly large range of format variability with a high transfer of ink, and is mainly used on materials that cannot be printed with another method.
The BEUCKEGROUP uses flexographic printing mainly for packaging materials made of plastic (PE, PET, PVC, PS, PP, PC, metallised film) and paper.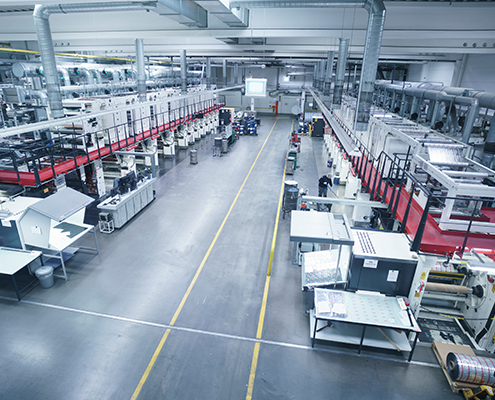 Digital Printing
Unlike offset printing, no fixed template is necessary for digital printing. This is an enormous advantage; we can print each individual sheet differently. For example, this modern technology facilitates advertising targeted directly to the recipient. We also have the option to print multi-page documents directly in the correct order without changing the print form. This makes later collating unnecessary.
By using the digital printing process, we are able to develop special and small print runs and event packaging from a huge variety of materials. Since 2015, we have depended on the HP Indigo 20000, which allows for simple production of personalised printed items (in combination with other printing processes as well) and especially flexible design options for packaging solutions.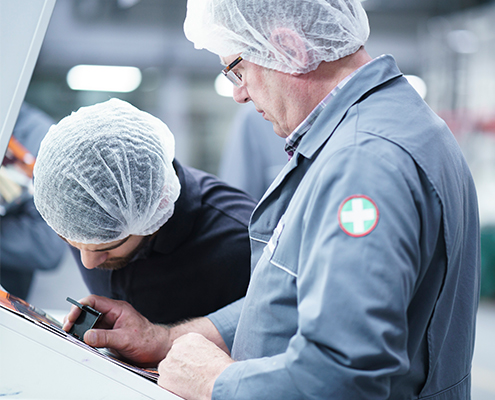 Offset Printing
Offset printing is an indirect flat printing process that is very widespread today. It was developed from lithography, which was invented in 1796. In this case, indirect means that the printing plate and the printed item do not touch. Printed and unprinted areas all lie on one level. This means that the print appears flat.
We use sheet offset printing to produce small formats with large print runs (which make equally strong impressions) in the form of inserts and supplements. With this method, we guarantee high printing quality and a broad production spectrum.